Everything You Need to Know about Blizzard Refrigeration
With its eco-friendly and eye-catchy design, Blizzard Refrigeration now becomes one of the leading names in the freezing industry. The classic-modern combination of refrigerators and freezers will fit into any business. There are a variety of freezers and refrigerators ranging according to your needs and money. Blizzard Refrigeration tries to produce quality products at as low prices as they can. That is why they are now giving fierce competition to the leading brands.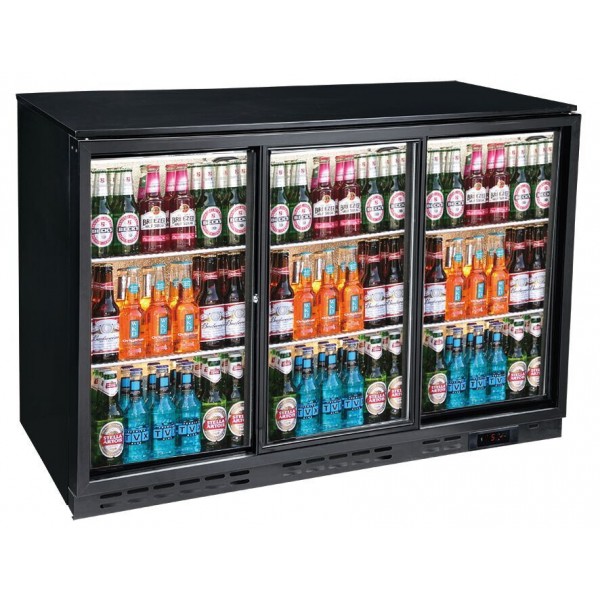 Blizzard Refrigeration products run on hydrocarbon refrigerants. They are rated as A or B, which shows the quality of their products. High-efficiency fans, style controller, compressors, internal LED lights, self-supportive cleaning mechanism 85mm insulation, gasket design for minimum heat transfer, and embossed doors; are the prominent features of Blizzard Refrigeration. They also launched doubled door versions of refrigerators and freezers in 2017. Below are some suggestions for the Blizzard Refrigeration for you.
4 Side Glass Display Chiller: Best to Show in Your Bakery
If you own a cake shop or bakery, then you should have this one. This will showcase your cakes from all directions. At the same time, this will not let your hard work melt. This classic black refrigerator is covered with glass from all directions. It has internal lighting for an excellent display. It has 900*470*680cm dimensions. Also, it has 4 tire removable and adjustable shelves. Thus you can adjust the gap between the shelves to store a large or small cake.
Backbar Chiller: Chill Your Beer and More
The back bar chiller from Blizzard Refrigeration is best for storing drinks in your residence, private bars, clubs, cafes, pubs, microbreweries, and restaurants. This back bar chiller comes in a double glazed glass door. This also has LED lights inside for better visibility. Its unique design will save more space for you. And it has digital temperature controls to adjust the temperature of your drinks. So you can have the bottle immediately after removing it from the chiller. The self-closing door mechanism does not require an extra push from you.
Blast Freezer: The Ultimate Freezer
A blast freezer is used for heavy-duty freezing jobs. It is special for freezing meats and fish. Also, it is more durable than any other refrigerator as it works entirely differently. It blows chilled air through the meals inside and makes them cool in minutes. The Blizzard Refrigeration blast freezer can be used both in shops and homes for various purposes. The stainless steel outer body makes it more durable. You can easily remove the selves and clean them. The rapid cooling technology will not give time for the microorganisms to grow on the meat. The fast cooling also minimizes the evaporation rate and thus the size of ice crystals that form in the food when it is frozen.
Chest Freezer: The Bestseller for Ice-Cream Lovers
You can take it home or run your ice cream shop depending on it. It has excellent storage and cooling capacity. It comes in white colour with an uplifting hinge door. You can adjust the temperature of it anytime. So if you like to have ice cream every day, then it is better to get a chest freezer for yourself.
Countertop Cake Display: The Showstopper
Almost all bakery owners prefer this model. Thus you can see them in every bakery shop you visit. It is because they are incredibly spacious. You can display the cakes by putting them side by side. The oval glass protector will give the front side top view of your cakes to the customer. So if you are planning to open a cake shop then get this cooler from Blizzard Refrigeration.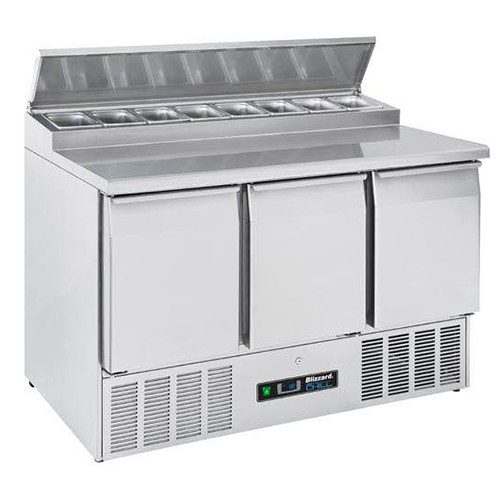 Ice Maker: It's Cool
This ice maker from Blizzard Refrigeration is specially designed for delivering nonstop ice cubes in the bars. But you can also bring it home for making ice cubes in your bar at weekend parties. Its compact and stainless steel design makes it more durable and long-lasting than other brands.
Walk-in Chiller and Freezer: Best to Store Tons of Meals
This cold room from Blizzard Refrigeration can store a lot of meats, fruits, veggies, and beverages at a time. So, if you have regular deals with lots of dairy food and have to store them for a long, then buy this for yourself. This will save you space and money in the long run.
The Bottom Line
All these refrigerators and freezers from Blizzard Refrigeration are ideal for making your life easy and effortless. You can use them anywhere with an electric connection. They are energy efficient and modern. So, visit blizzardref.com for more info.