Polar Fridge Repairs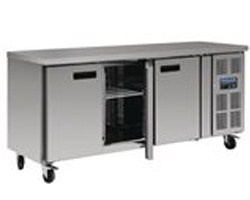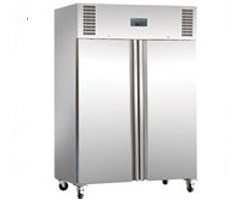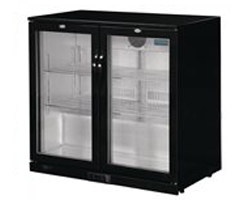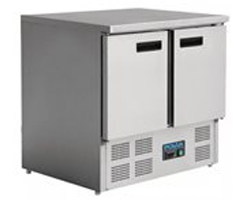 Polar Fridge
Your refrigerator is undoubtedly one of the most important electrical appliances you have ever spent your money on. The fridge can keep your food safe and prevent unwanted damage so that you will not have to spend money unnecessarily to replace damaged foods. The refrigerator can also keep your water and other drinks chilled so that you can cool off with a chilled drink on those unfriendly summer afternoons. You should keep your refrigerator operational at all times considering its importance in your business. The polar fridge is undoubtedly one of the best you can ever spend your money on and it always gives good value for money.
How can you keep your polar fridge operational at all times and get your money worth from it? You need a reliable fridge repairer to make this happen. Check below for certain qualities to determine the reliability of a fridge repairer.
Good Service 
Before you hand over your fridge to that repairer, find out if it offers all kind of repairs & services. Can you call upon them any time of the day to repair your fridge? Can you trust them for emergency services? If you are using the fridge for commercial purpose, for example, it should be functional 24/7, and any damage that may want to prevent that must be repaired fast; such faults can develop any time and you need a repairer that offers emergency services to get the issue resolved so that the fridge can remain active at all times. An outlet providing great service like ACR repairs can get down to your location fast and get the fridge repaired without any delay so that it can function at its optimum again.
Affordability
Before you hire that fridge repairer, also find out if its services are affordable. You do not have to spend an arm and a leg to get a good and reliable service provider for your refrigeration repairs. Ask them for the cost of repairing that particular fault and compare their prices to those of other service providers. Go for those among them that are offering competitive prices. The cost does not have to be high for the quality of service to be top notch. Be that as it may, you must never forfeit quality for low cost of service. Do not patronize that service provider if the quality cannot be ascertained, irrespective of how cheap the service is.
Are they well equipped?
You should not patronize a fridge repairer that does not have all the essential equipment's required to get the fridge up and running again. You can visit the brick and mortar outlet of the fridge repairer to find out if the technicians have what it takes to get the job done, not just in terms of experience, but also in terms of equipment. A qualified polar refrigerator repairer should have state-of-the-art equipment to get your fridge repaired fast. The outlet should also be up to date about latest happenings in the manufacturing and repair world so that it can serve you as desired at all times.
Years of experience
One other quality to consider before patronizing that service provider for ACR repairs has been repairing polar refrigeration now for 12 years the technicians have spent in the industry. Studies show that those professionals that had been around for up to a decade can be trusted to get the job done as desired. Many of these service providers have built great reputation over the years and will not want to tarnish their enviable images. Consequently, they can be trusted to deliver top quality repair services for your fridge at all times.
What is more, the technicians with decades of experience can handle all kinds of faults in the fridge and can bring it back to life fast. The newly established ones may also be of help, but they are not adequately proven yet to determine if they can be trusted or not.
Read up reviews
The reviews about that service provider will give you an idea if it can be trusted for your fridge repair or not. You can get informed about their turnaround time and quality of service via the online reviews. Always read such reviews from neutral sources so that you can get a true picture of things before you hire the technicians.