Vestfrost Fridge Repairs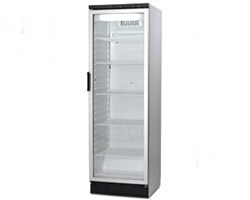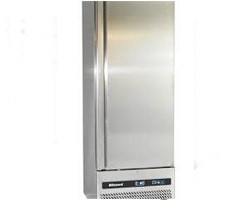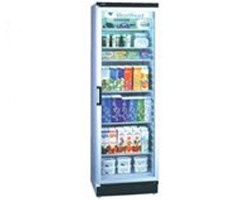 Before You Buy a New Vestfrost Refrigeration Appliance
Do you want to buy a new Vestfrost fridge because the old one is faulty? That may not be a very prudent option. It is understandable if you want to trade up, but when you only want to buy a new refrigerator because the old one is faulty then we advise you to take a minute to read this article first. It will help you decide if you really need a new refrigerator. If at the end you decide you do need to buy a new one, by all means go ahead! Else, we will show you who to hire for complete Vestfrost Fridge repairs.
Why You Should Buy a New Vestfrost Fridge
Having established that you don't have to buy a new fridge because the old one is faulty, we want to quickly establish some acceptable reasons why you might want to buy a new fridge. If these two reasons does not apply to you, then you might want to contact us immediately for your Vestfrost Fridge repairs.
You Need a Bigger Fridge: Vestfrost produces a large range of products; most of them come in different sizes and with different features to suit different customer's preferences. For example, you may be using a small table top freezer and you want to upgrade to a more spacious one. Maybe you moved to a bigger office or home and the old one just does not fit in, in that case, you are allowed to trade up or buy a new Vestfrost refrigerator.
You Have Special Refrigeration Needs: Vestfrost is known to approach refrigeration from a completely professional angle. There are fridges designed for healthcare purposes and there are those one that were designed for the storage of food, wine and other liquids. Depending on what type of Vestfrost product you currently have, you may need to buy another one that is more targeted to meet your present refrigeration needs. For example, Vestfrost released a Multi-Zone wine cabinet in 2014 and there are also the newly released AKG/AKS 157 models that were made for biomedical uses.
You should now know if you really need a new fridge. If you decided that the old one will do just fine, all you need to do is to contact us for professional Vestfrost fridge repairs. One of our highly trained engineers will help you make your faulty Vestfrost fridge as good as new.
Frequently Asked Questions:
How Can You Fix A Vestfrost Fridge or Freezer?
The steps to take in order to repair a Vestfost fridge or freezer will massively depend on your specific problem. In the first instance, it will be worthwhile contacting a fridge repair specialist in order to identify or diagnose a problem.
How Can You Defrost Your Vestfrost Fridge or Freezer?
Defrosting your Vestfrost fridge or freezer will depend on your specific model. Please refer to your user manual for defrosting instructions for your specific model.
What Can You Do If There Is Water At The Bottom Of Your Vestfrost Fridge?
Water collecting at the bottom of your Vestfrost fridge could be due to a lack of unhindered air circulation around your appliance, or potentially due to the appliance being placed in a room without the correct humidity or temperature. Water collecting at the bottom of your Vestfrost appliance could also be an indication of a more severe fault, which you should contact a fridge repair specialist about.